TWS Baseus Bowie M2+ ANC Headphones
The Baseus Bowie M2+ headphones are a great choice for any music lover. The 10-millimeter drivers guarantee fantastic sound quality, and the ANC noise reduction allows you to cut off the noise. As many as 4 microphones with ENC technology allow you to talk comfortably on the phone, and Bluetooth 5.2 provides reliable wireless transmission. You can also gain access to additional features via a dedicated app.
Effective noise cancellation
Say goodbye to annoying noise and focus on your favorite songs. The headphones support ANC noise cancellation technology. This effectively eliminates unnecessary sounds up to -42dB. There is also a Transparency mode, which allows you to listen to music without losing touch with your surroundings. What's more, the app allows you to adjust noise cancellation in 10 steps and choose from 3 different modes. So you can customize the Bowie M2+ even better to suit your needs!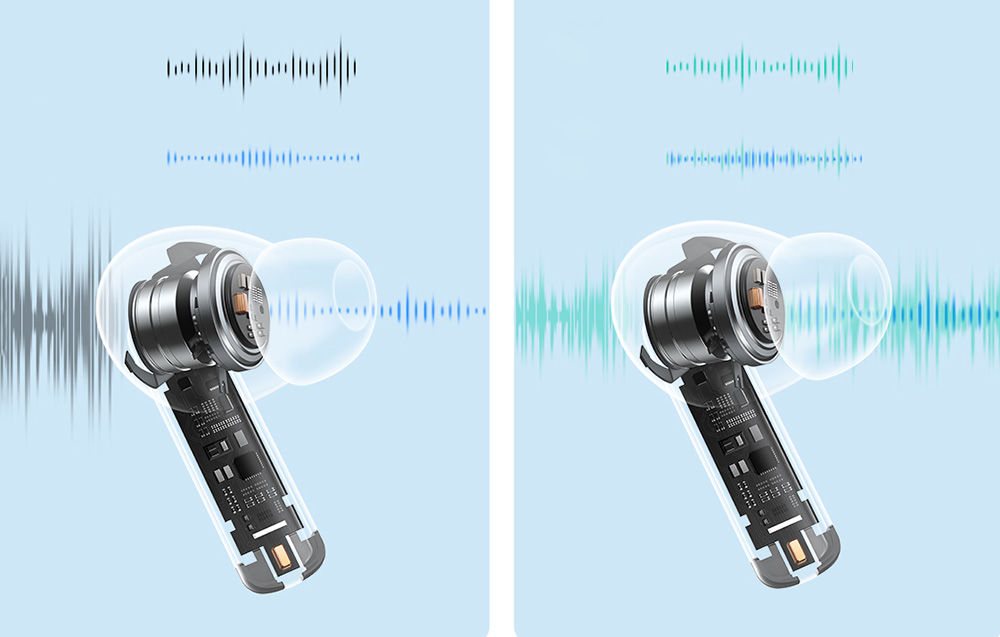 Reliable wireless connection
Fast, stable connection, greater resistance to interference and lower power consumption – these are just some of the advantages of advanced Bluetooth 5.2 technology. No more poor signal quality! It is also possible to pair the headphones with two devices at the same time and switch between them freely. What's more, the Bowie M2+ can provide ultra-low latency of up to 0.038 seconds. This makes them also ideal for watching movies and playing games.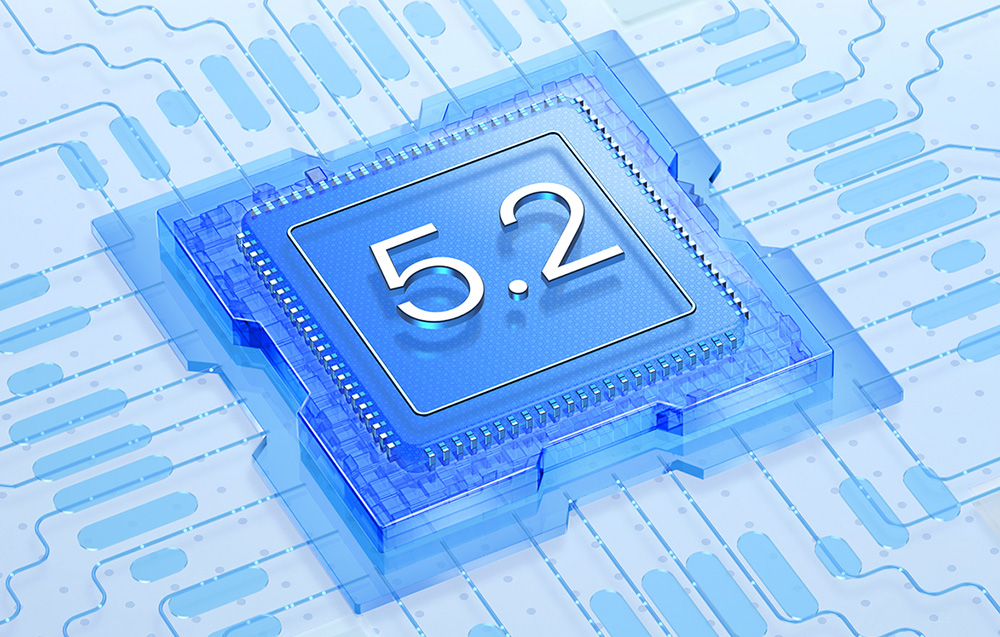 They will prove themselves while talking on the phone
With Baseus you are free to talk on the phone wherever you want – even in extremely noisy environments. The Bowie M2+ headphones are equipped with 4 microphones and offer ENC technology, which uses artificial intelligence to filter out unnecessary background noise while emphasizing the sound of the human voice. As a result, you can enjoy high quality audio during calls – even on a bus full of people or in a shopping mall.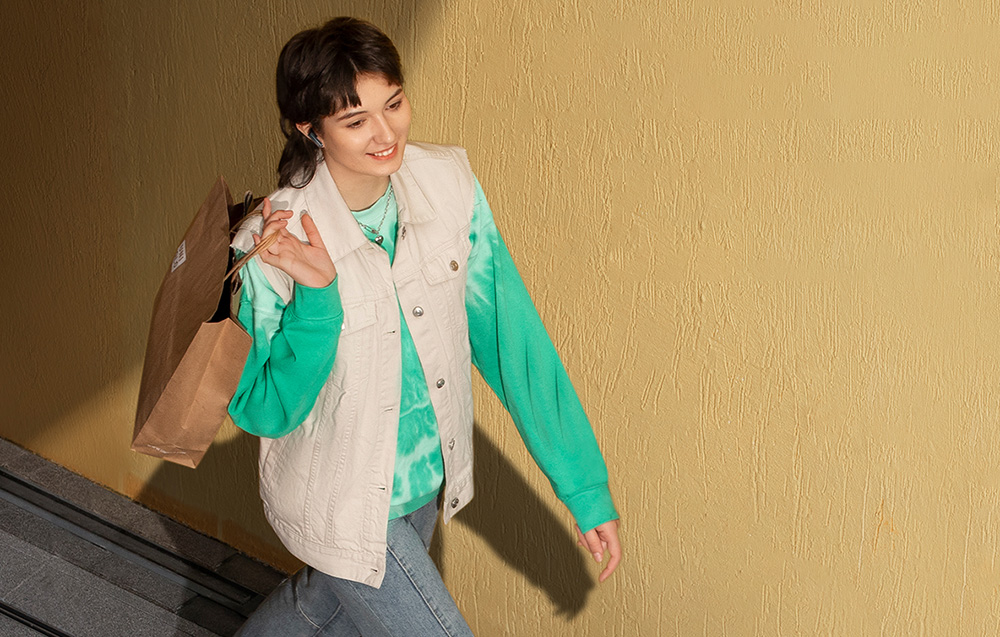 Long runtime – wireless charging
Don't worry about your headphones draining too quickly. Thanks to their long-lasting batteries, fully charged Bowie M2+ can play music for up to 5 hours. The included case can extend this time to about 30 hours and supports wireless charging. What's more, Baseus Rapid Charge technology means that you only need to charge the headphones for about 10 minutes to listen to your favorite songs for another 2 hours.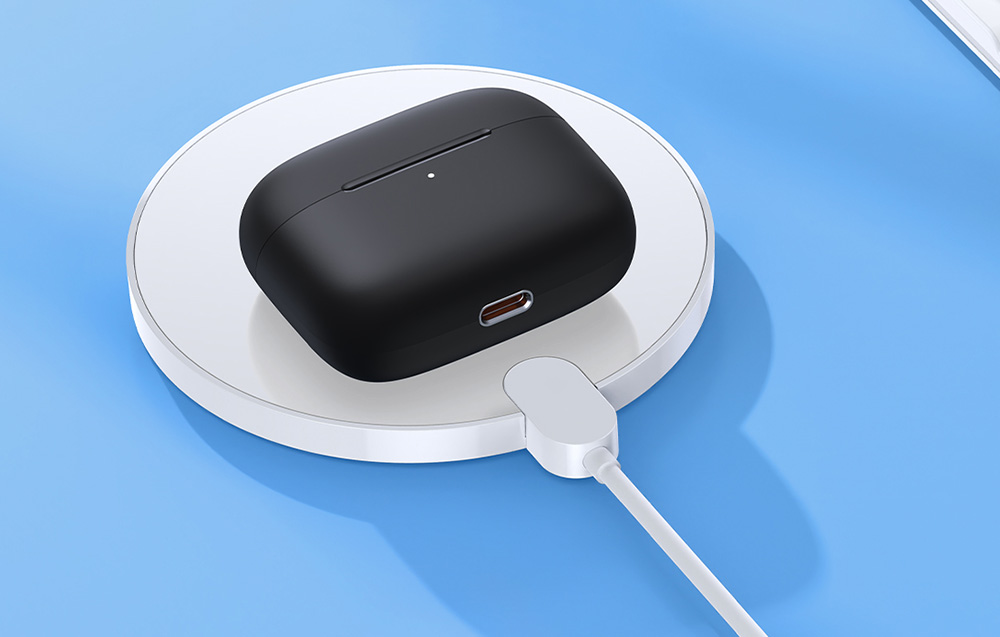 Premium sound quality
Experience how fantastic your favorite songs can sound. The Bowie M2+ headphones are equipped with 10-millimeter drivers with 0.04mm composite diaphragms. The specialists from the Baseus team were responsible for their tuning. All this means that you can enjoy richly detailed sound with ear-pleasing treble and deep, crisp bass. The songs you love to listen to have never sounded better!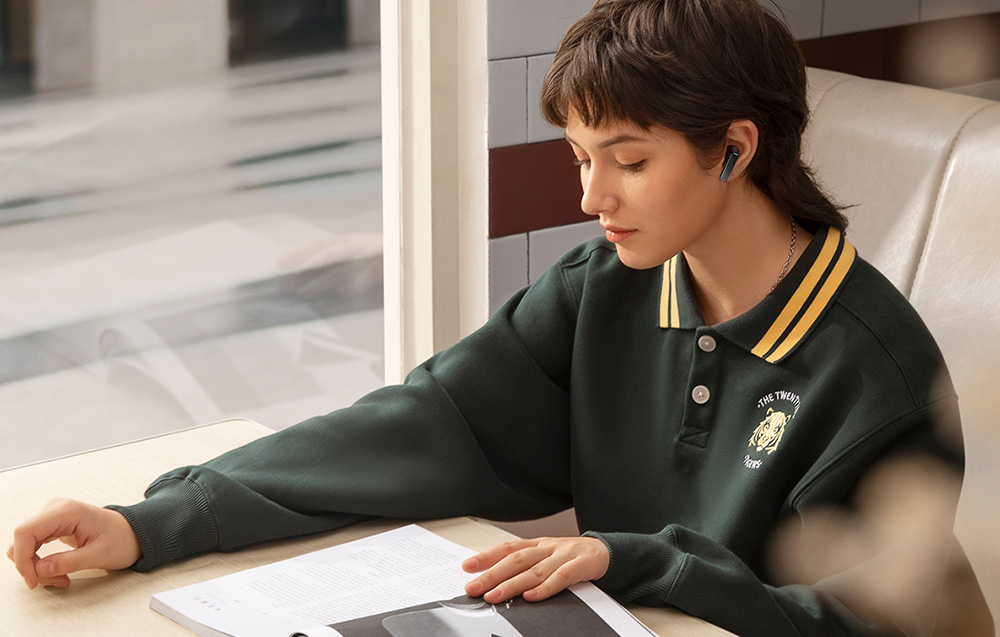 Even simpler operation
The headphones are extremely user-friendly. All you have to do is pair them with your device once – later they will connect automatically when you open the case. The Bowie M2+ also detect whether you have them in your ears – depending on that, they automatically stop and resume playback. No longer do you have to worry about missing a part of a podcast! There are also built-in touchpads that allow you to quickly switch songs and handle incoming calls, for example.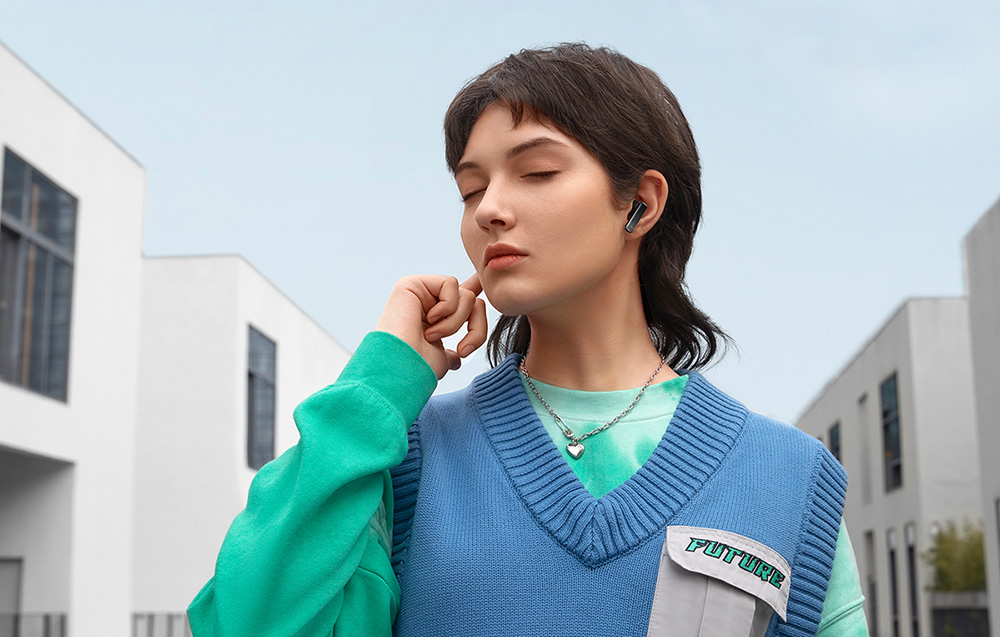 More possibilities with the app
Do you care about additional capabilities? Download the dedicated app and check out what it has to offer! With its help, you'll be able to easily find your lost headphones or locate them on a map. You'll also easily adjust noise reduction or turn on low delay mode. You'll also check the battery charge level and set touch panel functions. There are also 12 EQ effects available – try them all and find the perfect options for you!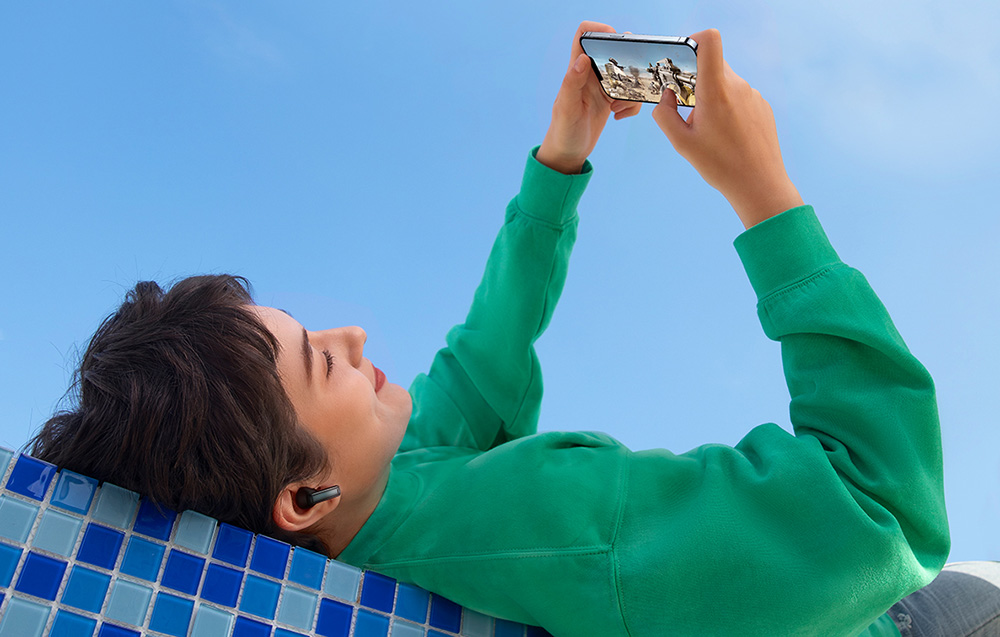 In the box
Headphones
Charging case
Interchangeable eartips (3 pairs, one is already on the headphones)
Charging cable
User manual
Specification
| | |
| --- | --- |
| Brand | Baseus |
| Name | Bowie M2+ |
| Model | NGTW190001 |
| Color | Black |
| Bluetooth version | 5.2 |
| Range | Up to 10m |
| Music playback time | Approx. 5h (70% volume) |
| Operating time with case | Approx. 25-30h |
| Headphone battery capacity | 40mAh / 0.148Wh |
| Case battery capacity | 400mAh / 1.48Wh |
| Charging time | Approx. 1h |
| Charging interface | USB-C |
| Frequency response | 20Hz-20kHz |
| Material | ABS + PC |
| Water resistance | IPX5 |
| Weight | 42.3g |
| Case dimensions | 61.1x49x23.8mm |